10 INTERESTING FACTS ABOUT WINE YOU MIGHT NOT KNOW
The wine world if full of interesting facts and stories. This makes sense as it is a beverage that is consumed around the world and was first made thousands of years ago. Can you imagine how many wine stories we could tell?
In this article, we have 10 interesting facts from the world of wine that we think you might like. If you have others, share them with us on any of our social media profiles.
Here we go!
1. WHERE IS THE BIGGEST WINERY IN THE WORLD?
The world's largest winery is in Moldova and it is in the Guinness Book of World Records. It has a whopping , which were dug in previous centuries, but current250 kilometres of tunnelsly only 50 kilometres are in use. In them 'sleep' two million bottles of wine.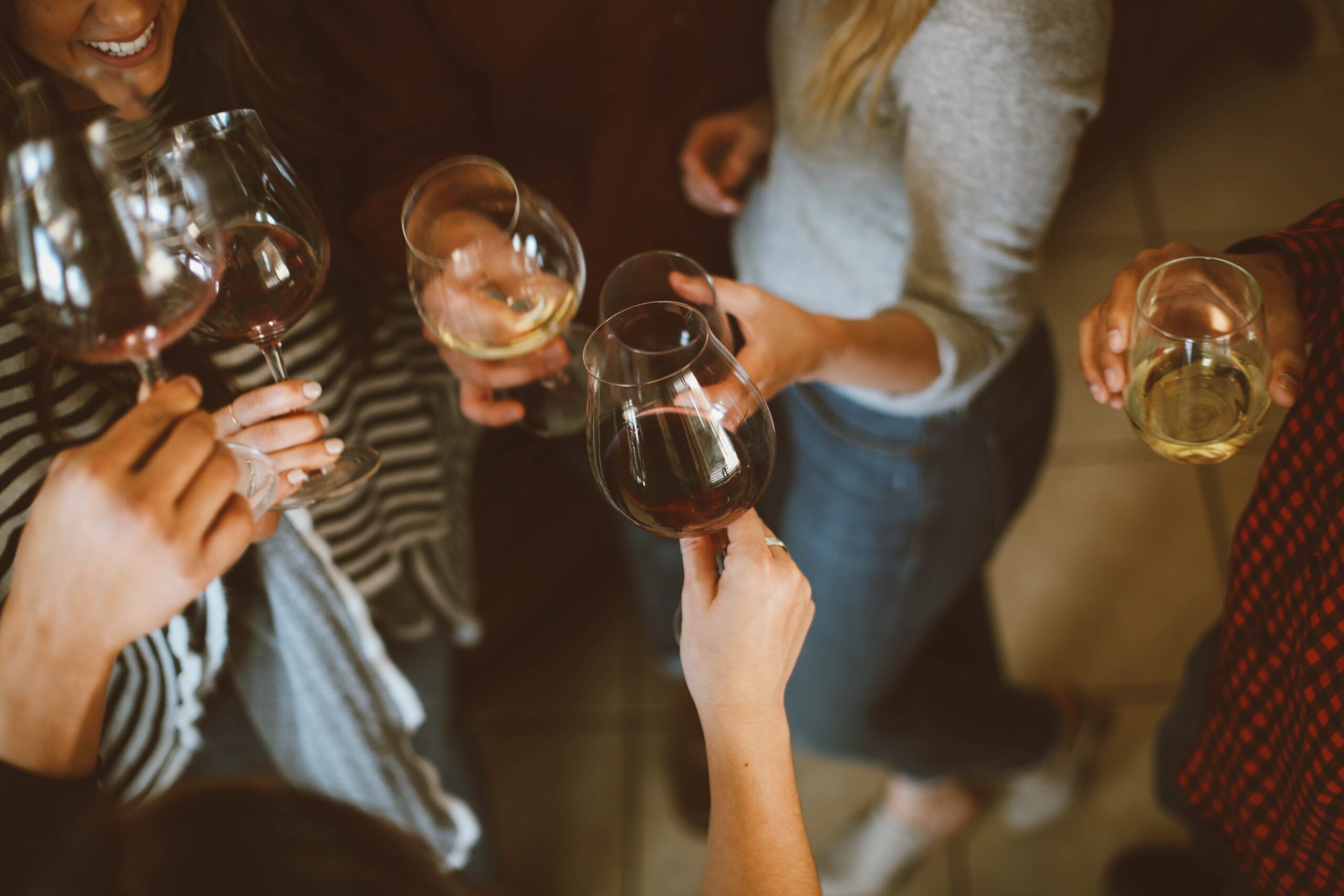 2. DIFFERENT THEORIES ON THE ORIGINS OF TOASTING
The word itself comes from the old tradition of putting toasted bread in wine before offering wishes of goodwill or complements. But where does the tradition of toasting come from?
There are many theories: one dates back to the Middle Ages, when poisonings were commonplace. So, at banquets, diners would knock their glasses together so hard that a bit of liquid from each glass would end up in all the others. That way they made sure none of the glasses were poisoned.
Another theory goes back to Roman banquets and feasts, when they tended to raise and hit their glasses to get the servers' attention and keep the wine flowing. You can't say it isn't practical!
3. MAGNUM BOTTLES: THE BEST FOR AGEING WINE
Did you know wine ages better in a bigger bottle? Magnum bottles (1.5l) extend the lifespan of the wine and preserve it better than standard bottles. This is because a smaller proportion of the wine is in contact with oxygen.
Who would you share a Magnum of our El Coto Crianza with?
4. HOW MANY GRAPES DOES IT TAKE TO FILL A WINE BOTTLE?
Have you ever wondered? It's hard to give a 100% accurate answer to this one, but we estimate it takes approximately one kilogram of grapes to fill a 75cl bottle. On average, each bunch of grapes weighs 200 or 300 grams, so it would take four or five to fill a standard bottle. Did you think it was more or less?
6. VINEYARDS AND MONASTERIES: WHY?
You've surely seen wineries and vineyards a stone's throw from a monastery more than once. That's because, in the Middle Ages, war was a threat to winemaking. So, the religious orders were in charge of growing and caring for the grapevines. Then they sold the wines, too. Did you know that?
7. A WINE THAT DATES BACK TO 800 BCE IS STILL PRODUCED TODAY
Incredible but true. It's called Commandaria, a sweet wine from Cyprus that was described by Greek poet Hesiod around 800 BCE. The interesting thing is that is it still produced in a very similar manner today, using two Cypriot grape varieties. So it's a unique wine for many reasons.
8. DO YOU KNOW WHEN WINE CAME TO SPAIN?
It was around 1900 BCE, when the Phoenician colonists arrived on the peninsula. They set up a port in Gadir (Cadiz) and established the city of Xera (Jerez), where they started planting the first grapevines. That is when we find the first traces of large-scale grape growing in Spain.
9. WINE IS GROWN ON EVERY CONTINENT: EVEN ANTARCTICA!
And beyond Spain, you have to know that there is no continent where wine is not grown. Even the McMurdo Dry Valleys, on Antarctica, are home to one variety of wine grapes.
This area is nearly 5,000 km2 and ice free. That's why it's called the Dry Valleys! The climate in this zone is more like Mars than anywhere else on Earth, but a few years ago scientists managed to grow a wine there, which is quite a feat. Such are the curiosities of wine!
10. OENOPHOBIA AND OENOPHILIA WHAT ARE THEY?
We're going to bring this round of wine curiosities to a close with two concepts. They are opposites but both are very interesting! Oenophobia refers to a fear of wine. This uncontrollable, irrational phobia is normally tied to dipsophobia, which is the fear of alcohol in general.
On the other hand, we have oenophilia, which describes people who have a true love of and devotion to wine. We can identify a bit more with the latter!
Want to learn more about wine? Check out these articles!